Website summary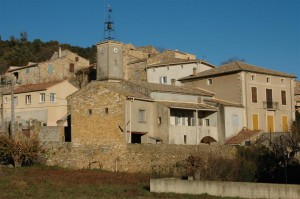 This website : This website is created and maintained by the town council of Aigaliers. The town hall location and opening hours are available here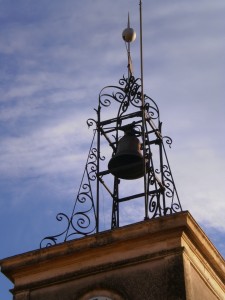 Basic facts about Aigaliers : Aigaliers is located in the Gard department of France. The Gard, with its major towns of Nîmes and Alès is located in the north east corner of the new Occitanie / Pyrénées-Méditerranée region. Aigaliers, with a population of about 500, is part of the « Communauté de Communes Pays d'Uzès » (CCPU) – a district council centred on the 16th century town of Uzès. Aigaliers is a rural municipality composed of several hamlets and villages dispersed over a substantial area. The main villages are Aigaliers itself (location of the town hall, the primary school and the community hall), Gattigues (location of Notre-Dame de Gattigues, a 12 century church), Camp des Baumes, Bourdiguet (location of an old chapel and a notable double-arched bridge), Foussargues and Marignac. Comprehensive street maps of each of the villages and hamlets can be found here.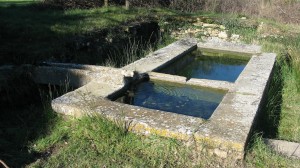 Historical Interest: The village has numerous sites of historical and human interest including :
a ruined castellas on a hilltop near the main village (said to have been destroyed during the Tuchin revolt in the 13 century)
the manor house birth place of
Admiral Bruyes,
a prehistoric hillfort occupied intermittently until the early middle ages,
the Gattigues church where a 1990's renovation uncovered frescos in a naive style,
ancient stone houses and arched passageways in several hamlets,
panoramic views of the Cévennes mountain skyline from the village of Marignac,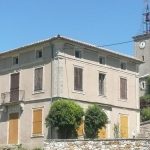 several wash-houses (used for domestic laundry until the mid 20th century and then abandoned). In recent years the town council has made a significant effort to maintain local historical structures and in particular these wash-houses have been renovated,
an old rectory in Aigaliers village. The recently renovated building now provides several moderately priced housing units and a general purpose coommunity meeting hall.
a new town hall and library building completed in 2019 accommodating the Aigaliers town administrative offices and a well-stocked public library operating as part of the CCPU network of on-line libraries.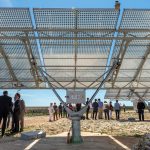 The modern day village : Aigaliers recently opened a photovoltaic solar farm and became the first location for a large implementation of new « concentrator » technology.
The municipality has a modern primary school, one of 3 primary schools in a pooling agreement with 2 neighbouring villages. The facilities and students pooling system enables approximately 100 primary school age children to be schooled locally. The system creates critical mass in the primary system thereby avoiding bussing children to larger schools in the major towns. (detail about the school system here)
Although the municipality has no hotels or camp sites, there are several high quality B&B locations, some restaurants and a variety of professional services (see here).
The municipality has numerous waymarked cycle and hiking trails and an active social scene with several clubs and associations including a parent-teachers association, a social club organising varied activities (ex. hiking, pottery classes, gym classes, museum trips etc.) for all age groups , a hunting club and theatre groups among others (detail about clubs and associations here)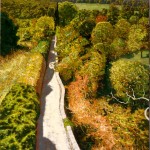 Artists : Aigaliers has long been known as an artist's village. Currently several up-and-coming artists are very active here. (see the details here)